Electronic security systems for museums, collections and monuments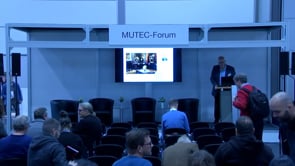 Short description
The lecture will deal with the various tasks in the field of safeguarding art and cultural assets in museums and listed buildings.
Description
The Human Detector technology is used as an example to explain how modern alarm technology can be adapted to customer needs.
Topics such as the retrofit installation in existing buildings, the connection to existing burglar alarm technology, maintenance by own personnel and the support of security guards are explained.
The audience can expect an entertaining and easy-to-understand lecture with many practical examples.
Event Location
MUTEC-Forum, Hall 2
More interesting videos for you