Dr. phil. Joachim Huber
Prevart GmbH Konzepte für die Kulturgütererhaltung - Museumsplaner (Founder and Co-CEO)
Vita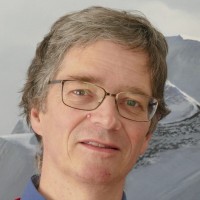 Born 1962 in the heart of Europe (Bern, Switzerland)
1985-1990 Studies in the history of medieval art and architecture
1990-1992 Project manager of the inventory of ecclesiastical art in the canton of Thurgau (concept and construction of the project) 1992-1994 Doctorate on silversmith's work of the 11th century
1995-1997 Scientific assistant at the Historical Museum Basel and the Swiss National Museum, Zurich
1997 Co-founder and since then partner at Prevart GmbH (Winterthur, Switzerland). A small museum consulting firm that found its niche in focusing on museum work behind the scenes in extraordinary situations.
Prevart has been involved in the planning of depots covering more than 20 football fields and the relocation of several million museum objects. Clients include small and large museums in Switzerland, Germany, Austria and Sweden. Currently Prevart is involved in more than 15 large depot projects - preferably depots for historical and/or natural history mixed collections.
Joachim Huber's main interests are the long-term protection of movable cultural property under appropriate conditions and research into the sense and nonsense of public and private collecting.
Contact
Prevart GmbH Konzepte für die Kulturgütererhaltung - Museumsplaner
Oberseenerstrasse 93
CH-8405 Winterthur (Schwitzerland)
Program Items
25/11/2022
10:00 AM - 12:30 PM
Workshop
Module I - Recording quantity structures for depot and storage technology planning in museums
What basic information on storage technology is needed for a depot project? How is the necessary information on the collection collected, evaluated and presented? What background knowledge do I need to be able to estimate the requirements?
Congress Center Leipzig, Seminar Room 12
German
Registration required
Dr. phil. Joachim Huber (Prevart GmbH Konzepte für die Kulturgütererhaltung - Museumsplaner)
25/11/2022
1:30 PM - 4:00 PM
Workshop
The role of the user in depot planning - success factors in project development
How to ensure that the common thread between users, architects, planners and executors does not break over the duration of a project. The new construction and conversion as well as the occupation of a depot are now complex matters with a large number of participants. The better the user is prepared and positioned, the greater the chance that the result will be satisfactory.
Congress Center Leipzig, Seminar Room 12
German
Registration required
Dr. phil. Joachim Huber (Prevart GmbH Konzepte für die Kulturgütererhaltung - Museumsplaner)
Topics
Secure & preserve | Best practice