Meet the Exhibitor: Nature Planet, FRANK Europe & wallPen
At MUTEC 2022, visitors can expect a wide range of innovative products and services. Today, three companies – Nature Planet, FRANK Europe and wallPen – which cover very different fields, from products for museum shops and innovative exhibit presentation to highly detailed wall printing, will be introducing themselves.
Nature Planet is a world-leading designer and distributor of cuddly toys, gifts and accessories for zoos, aquariums, museums and family theme parks. There are now over 1,200 partners belonging to the Nature Planet family. The company always takes a sustainable and environmentally friendly approach to the design and development of its high-quality products. "Reuse, reduce and recycle" is the mantra at Nature Planet. The company also hopes to have a positive impact on developing economies and endangered species. For this reason, it donates 5 per cent of sales revenue from selected product ranges to PLAN International and the Red Panda Network. You can find more information here .
Display cases from FRANK Europe are used in the most renowned museums of the world to protect highly valuable historical items. The cases meet the uniquely complex demands of international museum technology. Particular distinguishing features include the prize-winning minimalistic design, emission-free solutions, high quality and the fact that all cases can be completely dismantled. Within a short space of time, the FRANK system has made a name for itself in the museum industry. So far, more than 1,000 projects have been successfully completed in Europe and overseas. You can find out more about display cases from FRANK Europe here .
wallPen GmbH was founded in 2016 and is one of the most exciting start-ups in the Westerwald region of Germany. The company is currently conquering the world market with its innovative vertical printer wallPen E2. The wallPen GmbH team have set themselves high standards for the company's product. It needs to be stable and easy to use, possible for one person to transport and set up, simple to control and made in high quality as well as producing printing results with excellent colours and durability. These are the attributes the company features when presenting its wall printer wallPen® E2 with 15 national and international patents and all components in high-class quality as well as being entirely "made in Germany". Currently, the wallPen® is being used in 45 countries across the world. You can find more information on the wallPen E2 here .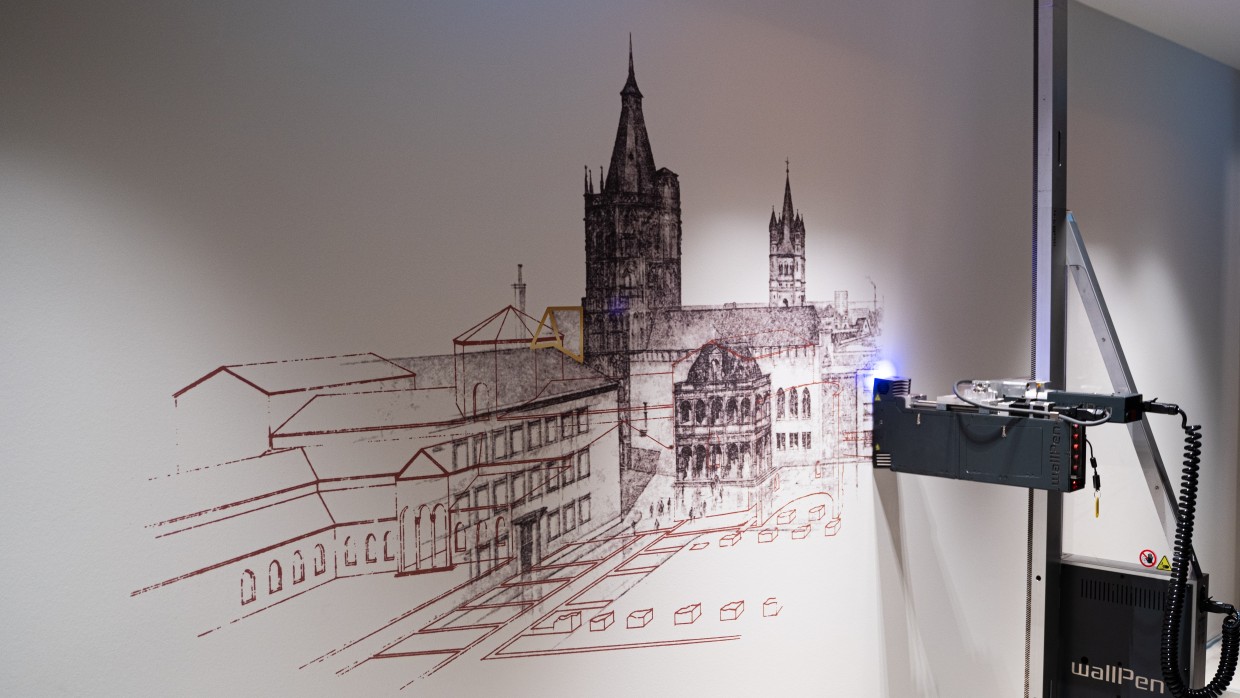 Back to all news