Strong Network of Partners and Comprehensive Conference Programme
The participation of ICOM Deutschland and three museum associations helped MUTEC 2022 to become the largest get-together in the museum industry. "By now, the regular participation by Saxon Museum Association's repeated participation and their further education seminar at MUTEC have almost become a beloved tradition for us. We're very pleased with this constructive collaboration and especially thrilled that ICOM Deutschland and the museum associations of Thuringia and Brandenburg also took part in MUTEC for the first time", explains Mariella Riedel, Project Director of MUTEC and denkmal.
The MUTEC conference programme offered more than 40 events covering a wide range of topics. The thematic blocks at the MUTEC forum were of particular interest to visitors. These included a contribution by ICON Germany, with a thematic block entitled "Preservation". This cooperation was originally planned for 2020 and could now finally be realised.
"We're thrilled to be a MUTEC partner. As an association, it's our goal to recruit new members and sponsors. The Leipzig trade fair provides an excellent platform for this. We always meet so many interested people here and we had some very good meetings. What's more, we're so happy that the format of our first event at MUTEC was successful. The support we received from the organisers was excellent. It was lovely to work together with them. We're very much looking forward to the next event", says Beate von Törne, Deputy Director of the German branch of the ICOM international council of museums.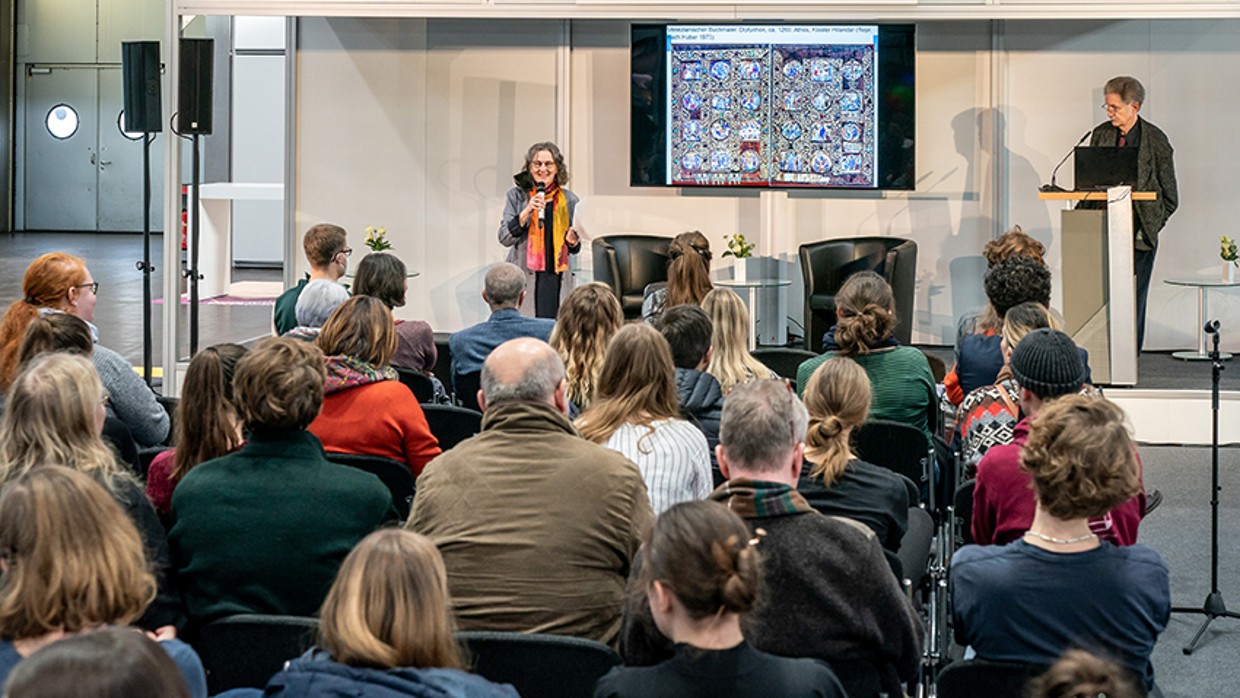 Back to all news