Exhibitors present themselves: wallPen GmbH
Founded in 2016, wallPen GmbH is one of the most exciting startups in the Westerwald. The company is currently conquering the world market with its innovative wallPen E2 vertical printer.
The wallPen GmbH team places high demands on their product: it must be stable and easy to use, transport and assemble by one person, easy to control, of high quality and deliver a print result that has high color quality and durability. The company is also presenting the wallPen® E2 wall printer – 15 of its own national and international patents, all high-quality components and completely "Made in Germany". The wallPen® is currently in use in over 45 countries worldwide.
The wall printer prints interior and exterior walls made of many materials such as metal, plaster, glass, wallpaper, latex, plastic, tiles or wood with any motif. Whether razor-sharp details or soft color gradients in bright colors - the possibilities of wall printing are diverse. The ink used is UV-resistant and hardened and scratch-resistant immediately after printing.
The patented vertical printing process processes all common image file formats. The printer uses modern laser technology to compensate for unevenness on the wall.
Vertical surfaces of up to 3.50 m in height can be designed in colour; There is no limit to the width of the printable area. In addition to the software, the team also developed its own app, which allows one person to operate the printer from a mobile tablet.
The advantages of wall printing are obvious: in addition to the numerous design options, the wallPen® is also absolutely environmentally friendly. There is no waste in the form of foils or specially produced screen prints. The print is scratch-resistant and can be cleaned without hesitation. The wall pressure does not pose a problem for fire protection either.
More information: www.wallpen.com/en/
More impressions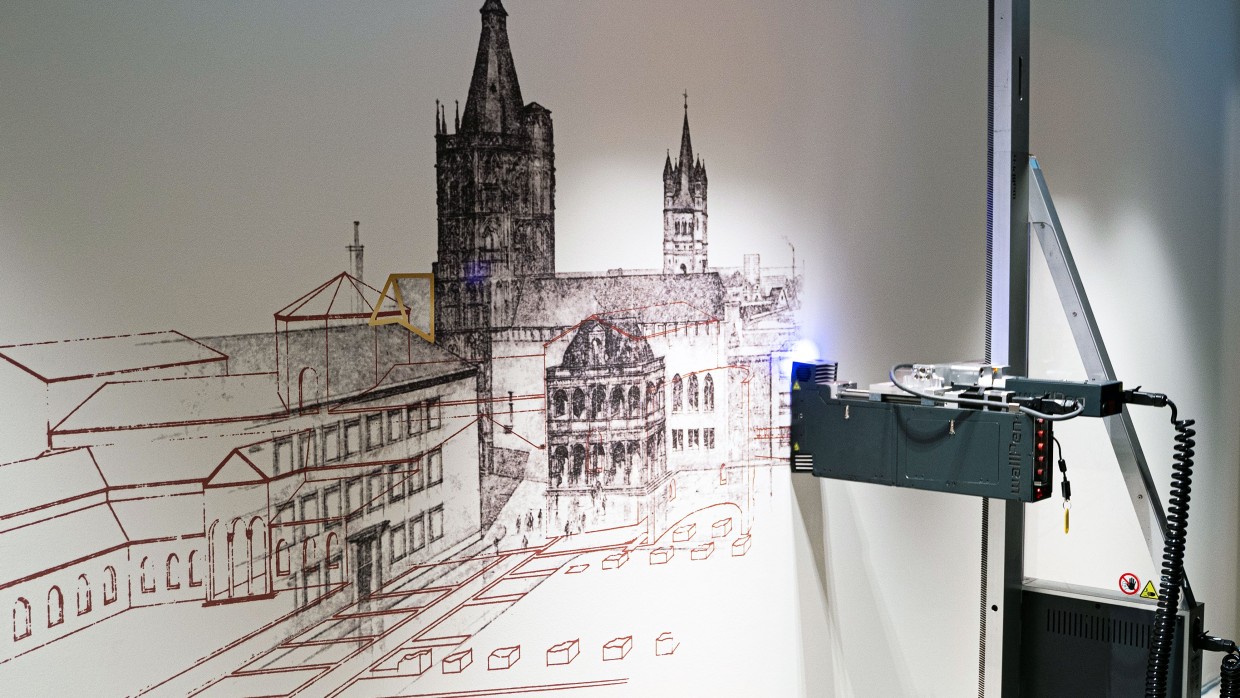 Back to all news