Exhibitors present themselves: VST GmbH
As a modern AV & IT system house, VST has been developing solutions for demanding audiovisual requirements for over 30 years. The company is the right contact for NewWork, innovative media technology that can be experienced, or digital universities and Industry 4.0. In addition, VST develops sophisticated audiovisual products that are easy to use. The products range from complete systems for photo studios to the digital transmission of passport photos to the office and tracking solutions for universities to monitoring solutions for people in need of care.
Current reference: MARCHIVUM, Stadtarchiv Mannheim
Unique, modern and multimedia! The exhibition rooms, which are located in the so-called "Ochsenpferchbunker", a high-rise bunker built during the Second World War, are unique. Except for a three-dimensional city model of the approximately 400-year-old planned city of Mannheim and the Benz Patent Motor Car Number 1, there are no real historical exhibits in this museum.
The planning duo Stefan Blaas from TATWERK Berlin and Daniel Finke from finke media GmbH Berlin uses only multimedia in the rooms. Centuries of city history can be experienced in a modern way on walls, ceilings and floors thanks to interactive elements, huge video walls and sophisticated audio technology. In terms of its technical dimensions, the MARCHIVUM was also a new challenge for VST.
A total of 28 laser projectors were installed in order to be able to project the desired huge images onto the black bunker walls, screens or even onto a shard installation. In addition, a total of 86 displays of different screen sizes were installed, 44 of which have to interact with each other in a room in order to deliver images and film sequences in the desired sequence. The visitor can use numerous displays interactively, although these are located in lecterns, behind glass and even behind mirror glass. In addition, a large number of speakers are hidden behind screens in the exhibition building.
https://www.vst-pro.de/referenzen/referenz/detail/typisch-mannheim/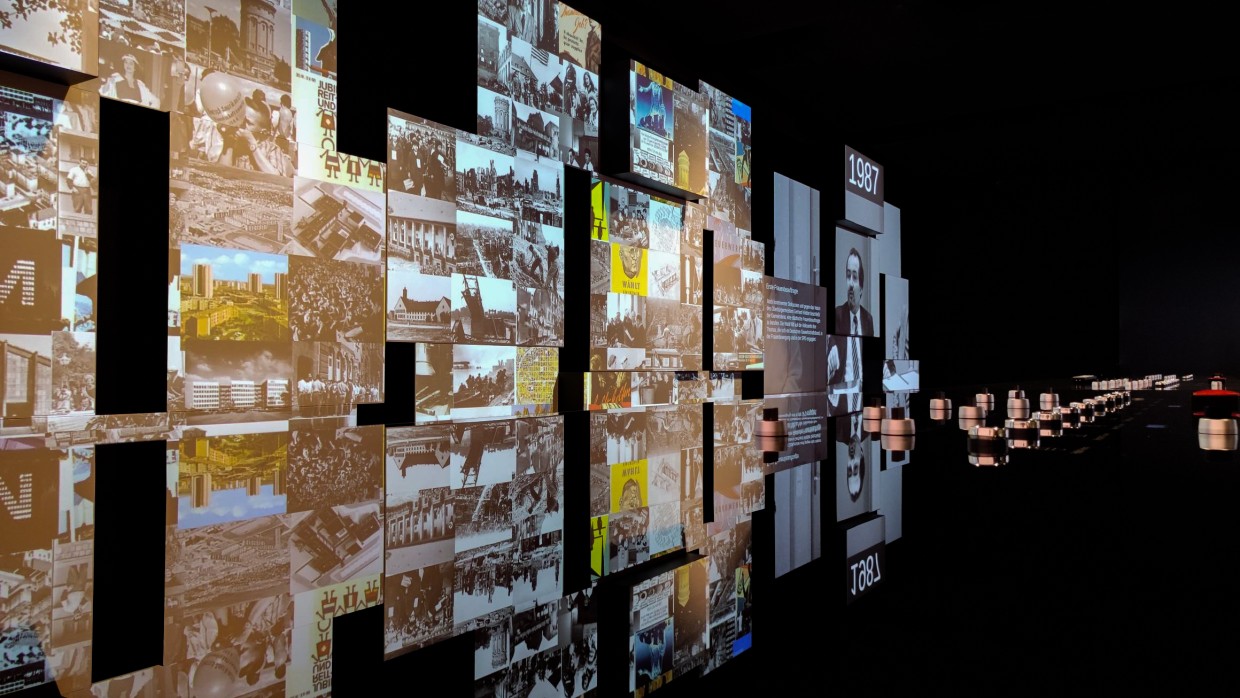 Back to all news