Exhibitors Present Themselves: shoutr labs – Digital System for Museums & Exhibitions
shoutr labs sees the digital transformation as an opportunity to reimagine the way knowledge is imparted to visitors. The company provides new technologies and solutions that enable everyone to participate in cultural, scientific and technological life.
shoutr labs offers complete digitalisation solutions for museums and exhibitions. From WiFi infrastructure, content management systems, server hosting, visitor guides and media stations to apps and augmented reality applications, the company has both the necessary expertise and the right products. The shoutr.Boxx brings comprehensive WiFi coverage even to listed castles and palaces.
Pairing several shoutr.Boxxes together allows visitors to connect to a high-speed WiFi connection from the very start of an exhibition. This enables large amounts of data (e.g. video, text, audio, images) to be transferred to visitors' mobile devices in a matter of seconds.
More and more museums are also using shoutr labs media stations to provide additional information on selected exhibits in the displays. This can take the form of touchscreens or screens which enable interaction with the exhibits. All information on the media stations, apps, audio and visitor guides is entered by shoutr labs staff via the content management system (shoutr.CMS) and can be updated on an ongoing basis.
For open-air museums, nature parks and monuments, the company offers visitor guides as apps that enrich the visit with stories and information and use GPS to help visitors find their bearings while on site. The corresponding app is available for download at the entrance to the visitor centre, for example via QR code. All the required content is then available on the visitors' devices. There is no need for WiFi or mobile data, since information is streamed offline.
You can find more information at www.shoutrlabs.com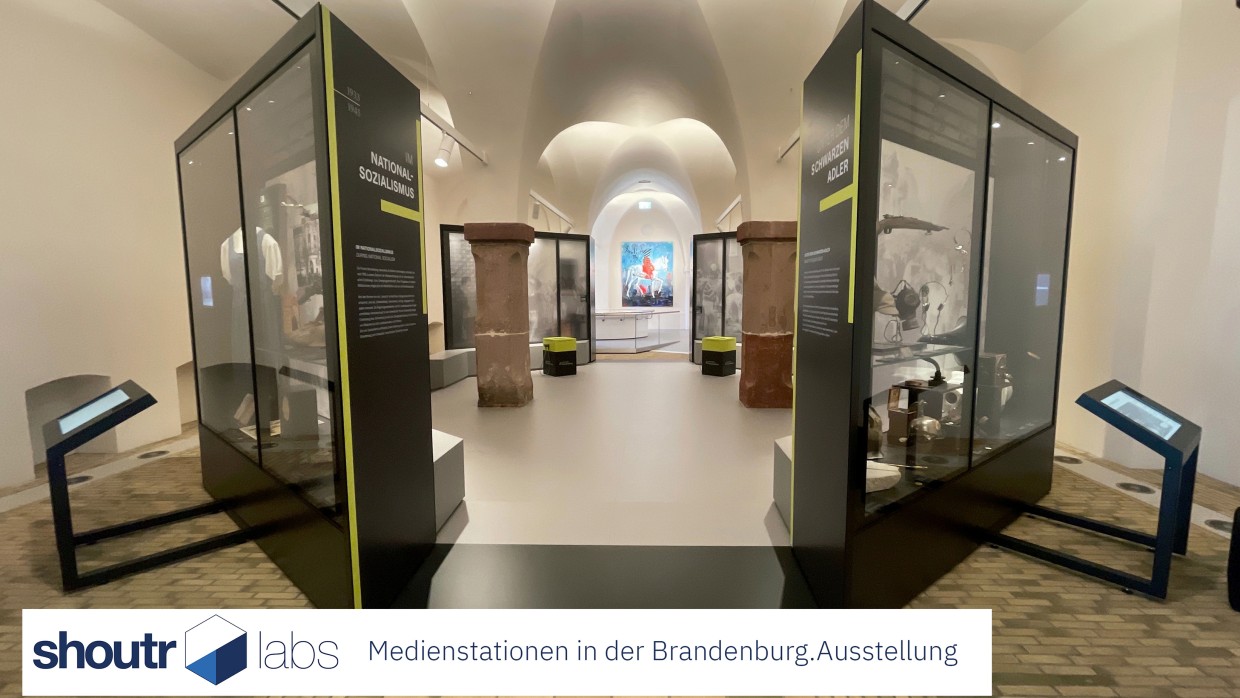 Back to all news