Exhibitors Present Themselves: picturemaxx
Museums and other cultural institutions are places where exciting stories can be preserved and created as well as locations for knowledge transfer and interaction. Pictures, videos and digital materials tell the stories and picturemaxx offers a digital solution to archive and display this content as well as distributing it safely.
As the market leader, picturemaxx has been providing tried-and-tested solutions to simply and inexpensively archive, present and distribute media from cultural institutions for decades. The picturemaxx database system is designed to help clients build an efficient and structured media store. Images, videos, documents and audio files become easily and quickly retrievable assets thanks to the use of folder directories and automatic keywording.
Employees are able to instantly present media via the modular website. The interface can be tailored to your own needs and company corporate design, allowing you to create new visual worlds aimed specifically at your target groups. The website can also be password-protected and used as an internal communication portal and data exchange system.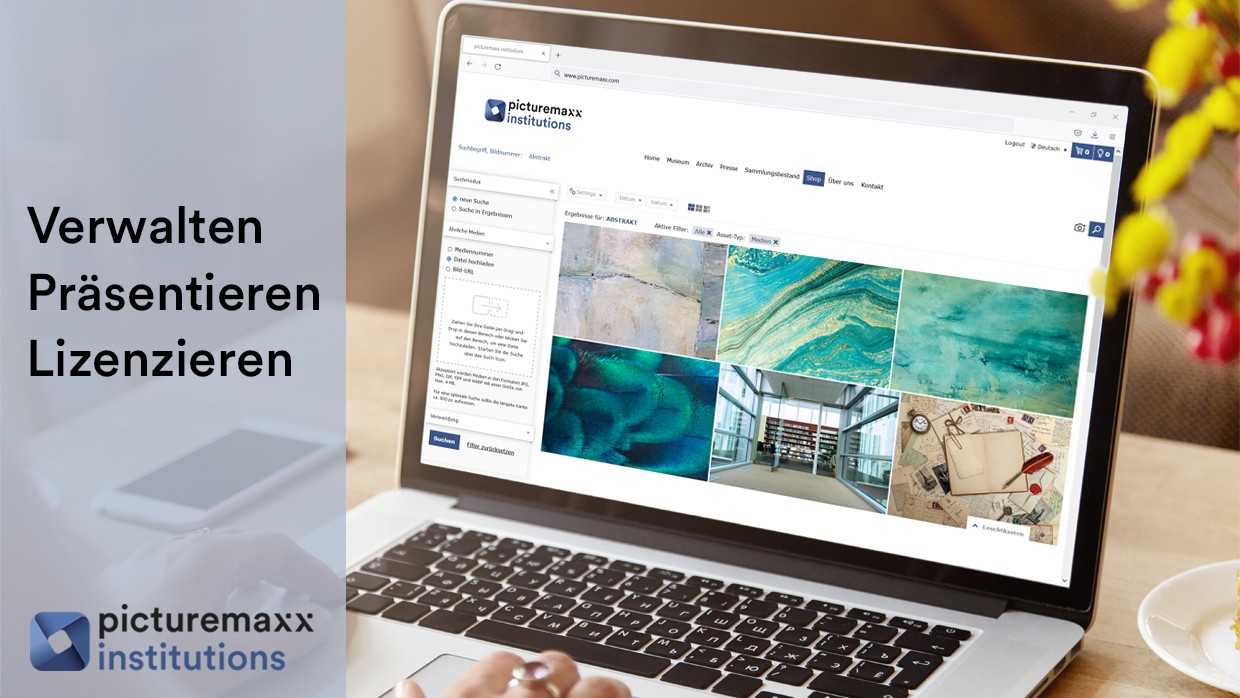 Back to all news