Exhibitors present themselves: Image Access
Preserving cultural and historical treasures while at the same time making them accessible to the public is a daily challenge for those responsible for museums, galleries, auction houses, archives and libraries. At the moment it is crucial to break new digital ground. Image Access offers support in this with the WideTEK 36ART art scanner, which will be presented at MUTEC 2022. Founded in 1994, the company is now one of the world's technological market leaders in the development and sale of innovative large format scanners.
The "WideTEK 36ART" art scanner was launched at the end of 2017. Image Access has always had its finger on the pulse and this special scanner has caused a sensation in the international art‐ and museum scene. The first special feature of the WideTEK 36ART is that the artwork automatically travels under the CCD scan bars without the surface coming into contact with the scanner. This means that oil‐ and acrylic paintings, watercolours, charcoal‐ and pastel drawings, collages or antique works can be very safely digitised with no contact whatsoever.
The second highlight is the 3D ‐mode's ability to faithfully reproduce textures and structures. This means that presentations and catalogues look even more vivid and true to the original than ever. When used in combination with large format printers, this large format scanner is the perfect tool for professional reproduction with the highest colour accuracy. The standard length of the scanning surface is 1524 mm. This can now be optionally extended to up to 2224 mm.
There is also a backlight option, making it possible to scan particularly transparent material of all kinds, including lead glass, glass negatives, cut-out stencils or sepias. Transparent fabrics and flat objects can also be digitised and cropped with a little post-processing. Depending on the needs of the source material, the pre-installed backlight module allows the user to scan with or without backlighting by simply switching the light on‐ or off.
The Von der Heydt‐Museum is recognised far beyond the city boundaries of Wuppertal and has joined forces with scanner specialists Image Access to bring their collection of images into the digital realm as part of an "artistic cooperation". The art scanner has been in the museum's graphics department for a year now and has been used to digitise more than 600 graphics, individual paintings and exhibition posters from between 1940 and 1989.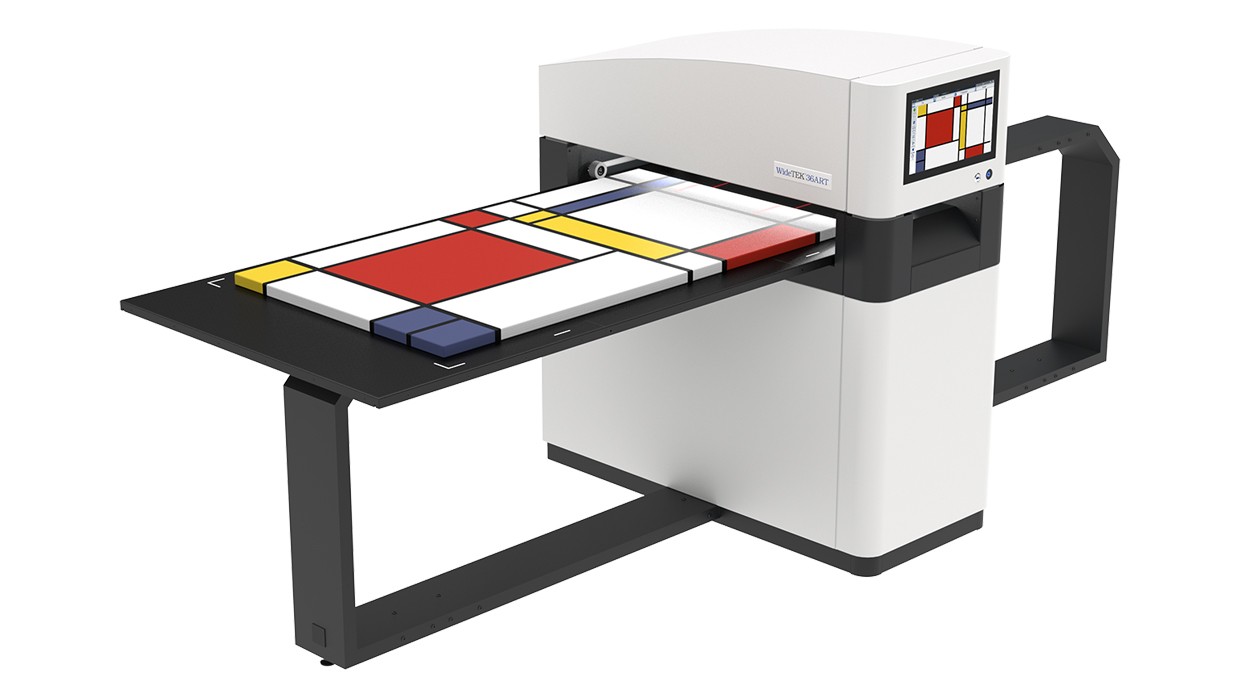 Back to all news