Exhibitors Present Themselves: HOLOCO
Make exhibits come alive with holographic exhibition technology by HOLOCO! HOLOCO GmbH was founded with the aim of perfecting the use of costly holography, a key technology for exhibitions. HOLOCO specialises in holographic communications and supplies innovative augmented reality experiences without any need for the usual data glasses.
Founded in 2014, the company set out to revolutionise the world of holographic presentations and exhibition systems. Eight years later, HOLOCO is now the leading manufacturer of customised holographic displays, has been awarded several prizes and is internationally in demand.
The company hopes to use its hologram solutions to support museums in creating an impressive setting for exhibits while at the same time widening the range of presentation options. For example, museums can use hologram technology to recreate physical works of art as digital twins that can float freely in the room and provide an impressive new way to present exhibits. Items can still be presented to the public, even if they are physically unavailable due to restoration work, etc. In addition to creating digital twins, actual works of art can also be virtually brought to life.
HOLOCO's experienced team supports its clients throughout the entire process of development and purchasing. From choosing a suitable HOLOCO system and fulfilling specific requirements such as interactive technologies right through to designing the 3D content, the team helps museums to increase the attractiveness of their exhibitions.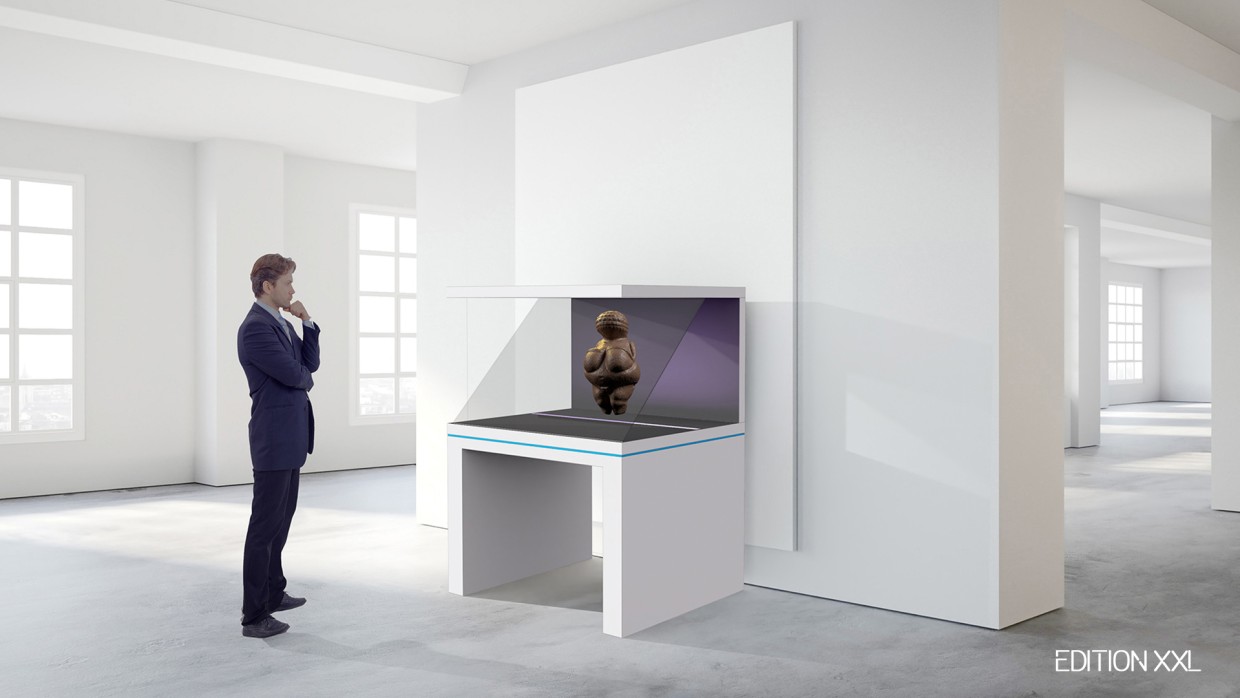 Back to all news