Brandenburg Museum Association: An interview with Managing Director Dr Susanne Köstering
The Brandenburg Museum Association supports museums and collections in the state of Brandenburg as well as raising public awareness of museums. Together with other cultural institutions and social forces, the association contributes to the preservation and renewal of the cultural identity of citizens in the state of Brandenburg and the conservation of their historical heritage. We talked to Managing Director Dr Susanne Köstering about the Brandenburg museum landscape, current projects and future developments.
Editor: The Brandenburg Museum Association represents numerous institutions across the entire state. How different are the structures and goals of each cultural entity?
Dr Susanne Köstering: Today, there are almost 400 museums in Brandenburg. This museum landscape as we know it today has evolved since 1990 from a historic core. It is young and varied, well-differentiated and made up of very many small units. A characteristic feature is its decentralised and regional focus. Museums in both city and country locations and with widely varied themes and formats all offer a platform for the exchange of knowledge, entertainment and cultural education. This tightly woven network of institutions is well knotted together thanks to a high level of voluntary commitment in tandem with the professional museums.
Museums in Brandenburg cover a wide range of natural and cultural history from prehistoric times to the 21st century. The large state museums of archaeology, art and aristocratic culture as well as the Nazi memorial sites all attract streams of international visitors. Museums about industrial heritage, agriculture and literature, life in the GDR or the decorative arts are particularly special cultural gems. Most local, regional or municipal museums run by societies or small communities serve as local cultural centres, often in connection with a library, theatre or archive. In the far-reaching Brandenburg countryside, museums can be the most accessible cultural institutions, not just for locals but also for visitors hoping to get to know the area.
Editor: Over the last two years, the cultural landscape has faced huge challenges due to the pandemic. Which issues were the most important for you during this period?
Dr Susanne Köstering: Museums faced huge, previously unknown difficulties during the pandemic. From one day to the next, they had to close and their teams were sent home to work remotely. However, reduced hours and job losses were rare exceptions. Most museum teams devoted themselves to important fundamental work. Looking back, it is impressive how fast and pragmatically museums managed to adapt to the new situation. They shifted their activities more or less overnight to fundamental work on concepts together with viewing and sorting museum exhibits while simultaneously moving into the digital world with new exhibitions, informational events, tutorials, workshops, videos, podcasts and social media communication platforms.
Federal and state funding programmes for digitalisation in particular, enabled projects to be realised during closure that under "normal" conditions would have taken years. From this point of view, when looking back on the pandemic year of 2020, it may possibly even prove to have been a time of innovation and investment for museums. Overall, the pandemic experience may have served more to strengthen than weaken the museum landscape in cases where it is used to further develop concepts with the aim of creating sustainable museum operations.
Editor: In the hope that the pandemic is now behind us, which developments would you like to drive forward for the future?
Dr Susanne Köstering: The most important goals for museums in Brandenburg are still to ensure a stable, basic level of financing for sustainable development, train qualified staff, improve the quality of storage and general conditions for looking after collections, increase the focus on visitors including improving disabled access, support inclusion and participation as well as widen the variety of informational events. The Museum Association is using its network structure to achieve these goals and also working towards intensifying cooperation between local authorities (cities, towns, counties, and associations of cities and municipalities) and the state of Brandenburg in relation to museums.
Editor: MUTEC is an international trade fair for museums right on your doorstep. What advantages does this give you from your point of view?
Dr Susanne Köstering: MUTEC offers new sources of inspiration to museums in Brandenburg and to their association every year and is an important forum close by for exchanges with colleagues. We also love to go the training events and meet colleagues from neighbouring states!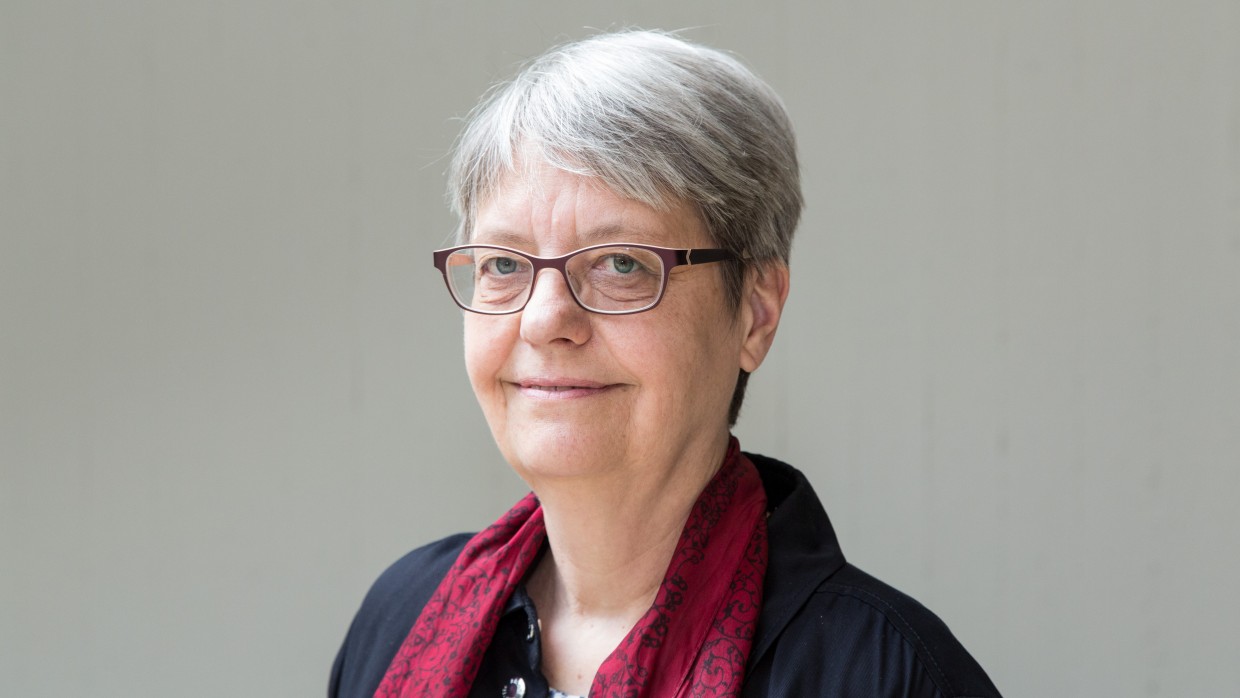 Back to all news