Successful Partnership with the Leading European Trade Fair denkmal
denkmal is Europe's leading trade fair for conservation, restoration and old building renovation and was held at the same time as MUTEC. At denkmal, 351 exhibitors from 12 countries presented their products and services covering every area of monument preservation and restoration. With more than 150 events, the conference programme once again upheld this trade fair's reputation as the industry's most significant platform for further education and training.
The interconnected topics of climate protection and sustainability played a central role at the denkmal trade fair this time. Sustainable construction is becoming ever more important for ecological and economic reasons. By definition, the preservation and restoration of historical monuments is climate-friendly and sustainable because it is essentially all about taking appropriate measures to conserve and continue using existing buildings. At denkmal, the full expertise of the industry is on display, ranging from systems manufacturers and producers of ecological building materials to providers of insulation solutions, sustainable flooring and paints. However, cultural heritage buildings cannot be preserved without the work of restorers and skilled tradespeople. Working on historical buildings requires specialist professional knowledge and skills. This is why companies from nearly all the significant trades were represented at denkmal and demonstrated their craftsmanship in "live workshops".
Climate protection was also a major topic in the conference programme. High-profile national and international institutions worked together to develop strategies to secure a firmer position on the political agenda for the significant contribution that monument preservation and conservation can make to fighting climate change. Other topics on the conference programme included conservation outreach, industrial culture, immaterial cultural heritage and the acquisition of young talent to work in the industry.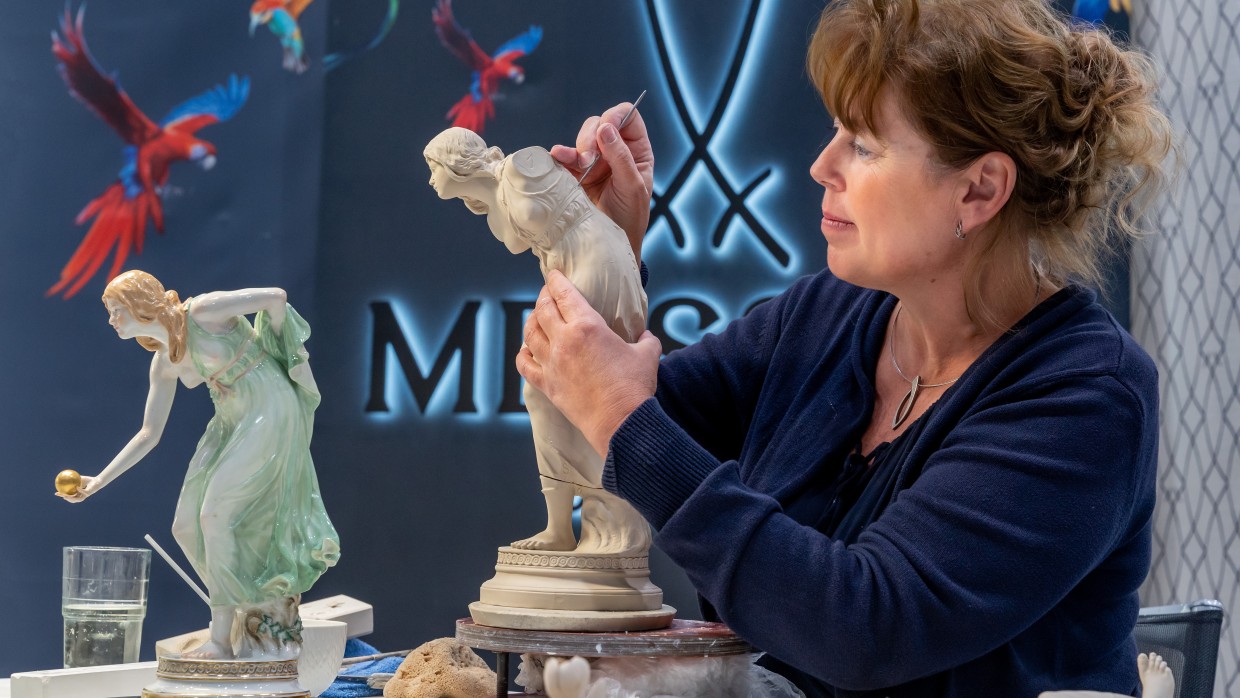 Back to all news