Exhibitors Present Themselves: sleeperoo Overnight Experiences in "Design | sleep Cubes" in Extraordinary Locations
sleeperoo has developed a holistic concept for sustainable indoor/outdoor overnight stays on your doorstep, promoting 365-day staycations as a new form of climate-friendly holiday. Their concept comprises the proprietary "Design | sleep Cube", an online booking platform, and a standardised operating/catering concept (Chillbox with vegan organic snacks and drinks).
sleeperoo is available at 80+ sites nationwide, both indoors and outdoors – from museums and thermal baths to beaches, castle ruins and viewing platforms. What makes the Cube unique is its mobility since it can be assembled in 60 minutes with a plug-in system that does not require a building permit. Participating B2B spots benefit from the concept as a marketing tool, while B2C guests can take a break from their busy everyday lives.
The concept impressed the jury of the VOX show "Höhle der Löwen" (Lions' Den) in 2018 and also earned the company a nomination for the 2018 German Tourism Award. The Cube was nominated for the German Innovation Award in 2019. Memberships with the Bundesverband Nachhaltige Wirtschaft e.V. (German Sustainable Business Association) and Sustainable Event Solutions have supported the company's common commitment to sustainability since 2022.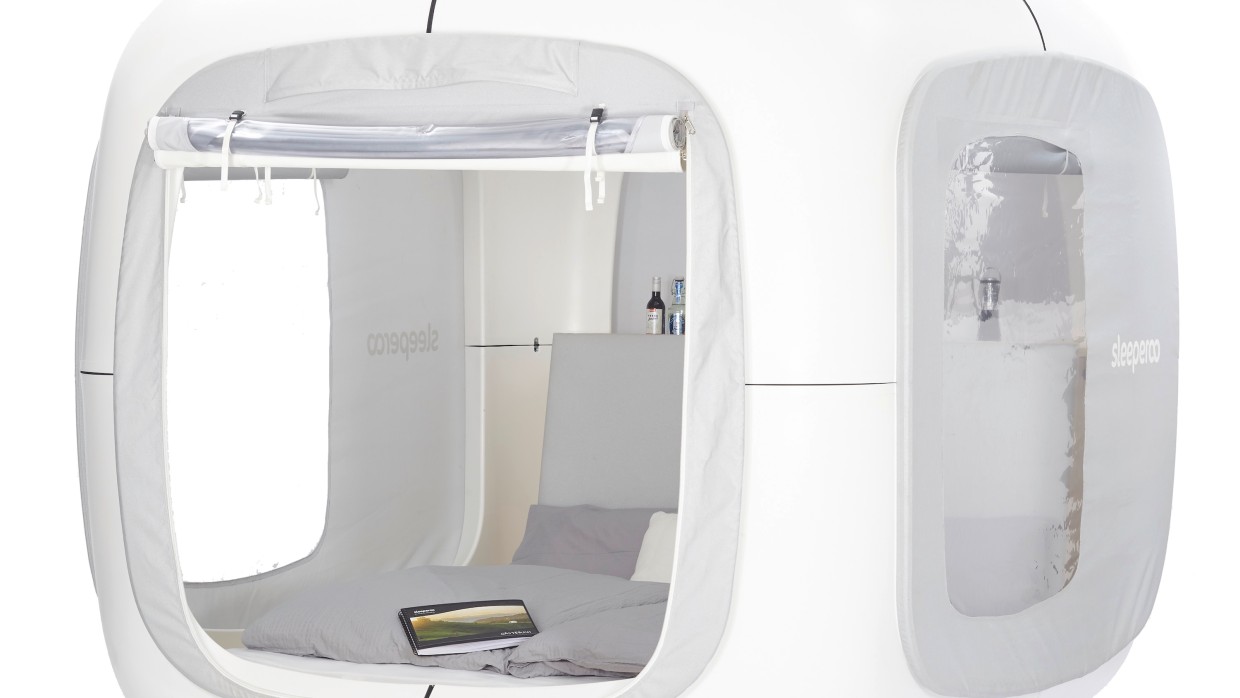 Back to all news