Exhibitors present themselves: FRANK EUROPE
The showcases from FRANK Europe are used in the most renowned museums in the world to protect the most valuable objects of our world history. The products meet the highest requirements of international museum technology. Special trademarks are the complete dismantling, emission-free solutions, high quality and the award-winning minimalist design. Within a short time, the FRANK system has made a name for itself in the museum world. To date, over 1,000 projects have been successfully completed in Europe and overseas.
The FRANK showcase system consists of a special plug-in technology that makes screws and seals redundant and enables dust- and airtight storage - even preservation. Discreet aluminum strips are precisely inserted into the edge profiles of the panes. The profile strips are integrated flush with the surface and are only as wide as the edge joint of two 8 mm panes. The result is a stable and form-fitting connection that can be detached at any time.
Thanks to the plug-in system, subsequent replacement of panes and components or later expansion is possible. All materials are connected with identical profiles. This allows the combination of different materials (opaque, satin, transparent) and thickness. Complete dismantling enables space-saving storage, uncomplicated transport and multiple use of the display case in later projects. FRANK showcases meet the highest quality standards of the international museum and exhibition world. The use of selected materials ensures high quality, investment security and a long service life. The FRANK system is versatile and can be expanded as required. For example, with a magnetic lighting system, a continuously adjustable shelf system or a passive climate function. FRANK showcases are available in acrylic and mineral glass. The minimalist connecting strips are available in different colors.
More info at frankeurope.com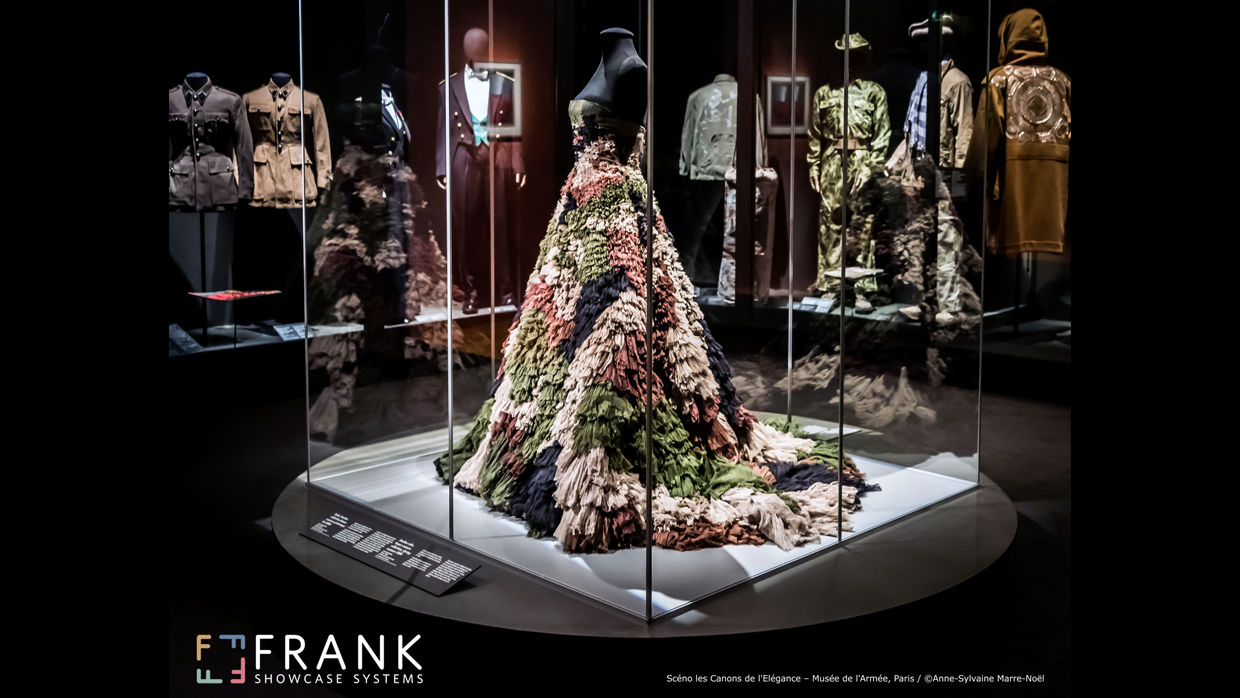 Back to all news